This short 2 minute video contains specific instructions on how you can best utilize this web site to your benefit. There is NO REQUIREMENT TO SIGN UP ON THIS SITE, so go ahead, have a good time... and thanks for visiting

Visit us at our new location, 33 Pine Lane in Franklin NC. Located on the NW corner of Main Street and Depot Street Extension!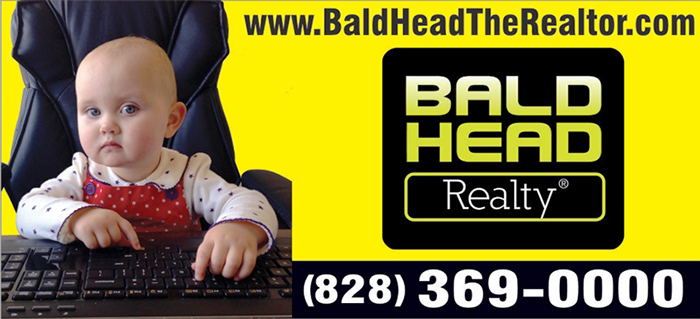 ---
When working with real estate agents in NC you NEED to know this information!
Need more help? Email info@baldheadtherealtor.com
---
Franklin NC Homes For Sale and Land Listings Sorted by Price Below
Bald Head Realty Market Update Video October 2015
Macon County North Carolina EDC/CEC Promo Video from Macon County EDC on Vimeo.
Are you a savvy buyer looking for a property in Franklin NC? Our interactive new APP was created just for you! Find nearby listings on the go, search property by price or area, view video tours and receive HOT real estate news alerts on your phone. Just scan the QR code below to download this FREE APP on your mobile phone today!

Questions about the new Mineral, Oil, Gas Rights Disclosure?
---
Our Website was designed with you in mind with a Free Franklin NC Real Estate Search and Lots of Videos. Let our team help you with all your Home Buying, Selling, and Real Estate Investing Needs!
Want to check out the Franklin NC Weather? Just click the banner below!

Call Bald Head Realty at (828) 369-0000
or come for a visit:
33 Pine Lane, Franklin NC 28734