America's Preferred Home Warranty, Inc. is the fastest growing warranty company in the US. America's Preferred Home Warranty has paid hundreds of thousands in warranty claims while providing protection to thousands of homeowners.
America's Preferred Home Warranty has the most affordable home warranty, with the best coverage in the industry. We allow the homeowner to pick their contractor of choice. The contractor works for the homeowner not the warranty company. Repairs and equipment replacements are completed faster with less hassle.

Home Seller's Benefits:
America's Preferred Home Warranty offers complimentary seller's coverage for the entire duration of your listing with no obligation to pay for the warranty unless your home sells. That's right; we provide coverage on an array of items during the listing period for the seller. At closing, our warranty converts to a one or two year buyer's policy for the new homeowner. What better way to convey confidence to your buyers while protecting yourself from costly home repairs during the sales process. Sellers who provide a home warranty during the listing period have a better chance of selling their home at a higher sales price and in less time, all while reducing the likelihood of after-sale disputes.
Home Buyer's Benefits:
Our coverage for buyers typically begins the day of closing for most home purchases utilizing America's Preferred Home Warranty. Our home warranty helps to protect homeowners from the high costs associated with unexpected repairs due to normal wear and tear within the first 12 months of closing. Our coverage provides peace of mind for homeowners knowing we are just a phone call away when repairs are needed for most major home system components, appliances and much more.
Contact John Becker/ Bald Head for further information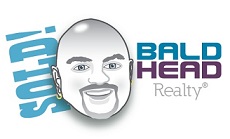 Macon County NC Real Estate with Specialty in Franklin & Otto
"Offering Solutions to My Clients"
Your gateway to Paradise in the Smokey Mountains of Franklin, NC. John Becker / Bald Head, provides a superior level of informed, professional real estate service to Buyers and Sellers. You can obtain any information you require in order to make an informed purchase regarding Franklin NC Homes for Sale and Otto NC Properties for Sale with John Becker at Bald Head Realty. Call 828-506-3719
"My Dream Is To Help You Move Into Yours"