Detox Center for Big City Congestion and Populace Refugess!
If you've never been to
Franklin NC
, you are in for a wonderful surprise. Nestled in the majestic Smokey Mountains just 2 hours north of Atlanta, Ga. and 75 miles S.W. of Asheville NC, Franklin offers solace and visual therapy to all who are weary of big city traffic congestion and populace.
Franklin NC
is an incorporated town located in Franklin Township, within the Nantahala National Forest, in Macon County, North Carolina. As of the 2000 census, the town had a total population of 3,490. It is the county seat of Macon County. The Franklin, North Carolina area is rich in gems and minerals and is known as the "Gem Capital of The World." But this is not in anyway an exhaustive view of this lovely town, One has to visit here to experience the beauty of her mountains, the friendliness of her people and the quaintness of her surroundings. I have lived in Franklin now since 1993 and am a S. Fla. Refugee. Since coming to Franklin I am convinced that to go back to S. Fla. I would have to be "shackled" and taken "by force"! Seriously, Franklin and the surrounding area is what I call
"VISUAL Therapy", AUDIO Therapy, and SOUL Therapy
... there just isn't a place around this town that isn't beautiful and soothing to the spirit.
Most of Franklin NC's population, don't live within the town limits, but in Townships that actually surround Franklin. As such, the people here drive no more than 10-15 minutes to get to and from town. 10 minutes drive in the Franklin area translates into 10 miles of visual therapy, 10 minutes in those congested metropolis' translate into about 10 FEET and the scenery is begrudging! Why, I actually took these photos this morning on my way to work at Keller Williams Realty in Franklin. Do you think viewing these type scenes everyday would calm you down, drain the Big City pressure out of your being? You bet it will! Here's another photo that soothed my spirit this morning, I stopped and shot the photo from my automobile and talked to these horses first hand! They too, agreed that Franklin offers some of the best farming and equestrian land in the World!
Did you know that Franklin NC is surrounded by almost 75% US Forest Service Land? What this means to real estate is that there is only so much expansion that can occur in and around Franklin NC. This is a noteworthy statistic because our town can not sprawl out endlessly and thus devalue property, there is only so much real estate here and NO MORE. As a matter of fact, during this latest financial downturn when many areas of the USA were reporting property devaluations upwards of 50%, Franklin's market posted 15-20% decline. it is my opinion that this is a modest figure in comparison to the rest of the nation. And, Macon County is not palatable to national chain store demographics we just don't have the population to support their business footprint. Of course, we have the "B" & "C" type franchises for all those fast food binges you may have to indulge in, but for the most part we are guarded against out of control growth. Franklin is primarily a "second homes" market with a tremendous transient population that shrinks and swells with the coming of seasonal activities. Franklin NC was voted as one of the
"Top 10 Places to Retire"
in the United States making it a virtual "Mecca" and "First Choice" for America's Baby Boomers heading into retirement. Ok, if a picture is worth a thousand words, than allow me to give you a couple more! Again, these were shot on my way to the office!
I have a great job and get to see this EVERYDAY!
You have my personal invitation to visit Franklin NC at your earliest opportunity. We have wonderful
Franklin NC homes for sale
and would love for you to join us here in the majestic Smokey Mountains of Western North Carolina! See you soon!
John Becker is the best!
We met John "online" when looking for property in the Franklin area a couple of years ago. He helped us find the perfect house and most recently, helped us locate some land. We love his responsiveness and integrity. He knows the area very well and has an amazing "can do" spirit. It is without reservation that I recommend John Becker.
January 17, 2010 by Ken Mattison
Bald Head's Blog:
click here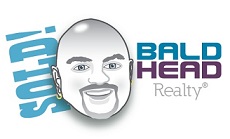 Macon County NC Real Estate with Specialty in Franklin & Otto
"Offering Solutions to My Clients"
Your gateway to Paradise in the Smokey Mountains of Franklin, NC. John Becker / Bald Head, provides a superior level of informed, professional real estate service to Buyers and Sellers. You can obtain any information you require in order to make an informed purchase regarding Franklin NC Homes for Sale and Otto NC Properties for Sale with John Becker at Bald Head Realty. Call 828-506-3719
"My Dream Is To Help You Move Into Yours"