142 Harrison Avenue Franklin NC _ Franklin NC Homes For Sale

Absolutely unique and beautifully designed and decorated 6 bedroom brick house in the town of Franklin NC. This "Tri-Level" home was completely updated on both upper and lower levels. The home has only had two owners in its lifetime and one of them was the builder back in 1939! This custom built home sports a grand sized modern kitchen with quartz counter tops & stainless steel appliances! The home has hardwood floors, and an open floor plan with plenty of entertaining space. There is a huge lower level Master Suite with a 130 sq. ft. master closet and a Master Bath of gargantuan proportions! This bath is comprised of 160 sq.ft. with radiant heated porcelain tiles, a 30 sq.ft shower finished in all stone tile with dual shower heads and body sprays. In addition, this master bath has a "step up" jetted tub, dual sinks, and a separate lounge/makeup desk. This elite Franklin NC home is located on Harrison Avenue one of the most exclusive streets in the town Franklin! Harrison Avenue is graced by many of Franklin's classic old time churches and it is close and within walking distance to down town Franklin, restaurants, and all of the towns festivities and shopping! Yes, with 6 bedrooms and 3.5 baths you won't have a need for anymore space! This home is not only beautiful and modern, it has amazing long range mountain views that are to die for!! 142 Harrison Avenue, Franklin NC, be sure to get a look at this beautiful home, you'll be glad you did.
The house was completely remodeled in 2007, see spec sheet below for listed improvements and renovations.

SEE THE VIDEO OF THIS AMAZING HOME
The house was completely remodeled in 2007.

All windows were replaced except the mud room.

Insulation was added in the attic, the upstairs exterior walls and ceiling and spray insulation was installed on the basement floor.

All the plumbing has been replaced. All supply lines are pex. There are a couple of drain lines that are still galvanized none of the supply lines.

The roof was re-shingled in 2008 with 30 year architectural shingles.

All kitchen cabinets were replaced. Countertops are quartz, harder than granite and does not require sealing.

House is supplied with Natural Gas

Natural Gas Tankless Water Heater

Central Heat is fueled by Natural Gas.

Natural Gas Cook Stove

Natural Gas Logs in Master Bedroom

Hardwood floors were refinished upstairs.

Basement has hardwood floors underneath carpet.

280 sq. foot deck off the kitchen patio.

Master Bathroom is 160 square feet with radiant heated porcelain tiles. Also has outside entrance through mud/laundry room.

Shower is 30 sq. ft with all stone tile and dual shower heads and body sprays.

Plumbing in the attic.

Full attic

Master bedroom has private outside entrance to private patio and a gas log fireplace
ExitMidAtlanticBlog:142 Harrison Ave Franklin NC
ExitCarolinasBlog: 142 Harrison Ave Franklin NC
HubrecBlog: 142 Harrison Ave Franklin
RealTownBlog: 142 Harrison Ave Franklin NC
ExitMidSouthBlog: 142 Harrison Ave. Franklin NC
Active Rain Blog: 142 Harrison Ave Franklin NC
BrokerAgentBlog: 142 Harrison Ave Franklin NC

TruliaBlog: 142 Harrison Ave Franklin NC

AGreaterTownBlog: 142 Harrison Ave Franklin NC
ERealEstateSocialBlog: 142 Harrison Ave Franklin NC
RealEstateGlobalNetworkBlog: 142 Harrison Ave Franklin NC
WordPressBlog:142 Harrison Ave Franklin NC
BlogSpot.Com: 142 Harrison Ave Franklin NC
We have had the opportunity and pleasure to use John Becker twice as our Realtor, one for a purchase and once for a sale. Both times he was professional, helpful and extremely hard working. You can't do any better in the world of real estate. Whether the budget is small or large you are treated with respect and he will do whatever it takes to please you.
In this market we consider it a small miracle that he was able to sell our property in a little over 6 weeks, and during the Christmas holidays with snow storms galore. The showings never stopped, the publicity was out there, and I have no regrets.

Thank you John Becker!
Sherri Johnson Feb, 25th-2011
SEE HUNDREDS MORE LISTINGS IN FRANKLIN NC HERE

Would you like to know more about the FRANKLIN NC - OTTO NC AREA? GO HERE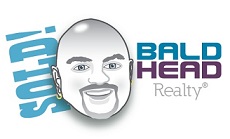 Macon County NC Real Estate with Specialty in Franklin & Otto
"Offering Solutions to My Clients"
Your gateway to Paradise in the Smokey Mountains of Franklin, NC. John Becker / Bald Head, provides a superior level of informed, professional real estate service to Buyers and Sellers. You can obtain any information you require in order to make an informed purchase regarding Franklin NC Homes for Sale and Otto NC Properties for Sale with John Becker at Bald Head Realty. Call 828-506-3719
"My Dream Is To Help You Move Into Yours"