63 Wood Pond Road_Franklin NC Real Estate & Homes for Sale
Not very often do I come across a home that just flat out STUNS me.. This is ONE of those! Located in the majestic Smokey Mountains of Franklin NC, this two bedroom, 2 bath home will stun you too. This Franklin NC home is nestled in a story book cove like setting complete with a view of the pond and gorgeous mature trees and landscaping. No expense has been spared to make the home perfect cosmetically and functionally. These present owners have taken great pride in keeping this home in perfect condition and have updated all amenities to reflect nothing but 1st Class! One only has to step foot on this property to understand my appreciation of all that is being offered here. The home has an amazing kitchen with granite countertops, and a center island with large storage within, and granite without! All the floors are high-gloss hardwood and have been seemlessly installed with perfection. The dining area is large and is situated next to a row of large double pane thermal windows that allow one to view the pond, deck, and all the lovely outdoor landscaping. This is truely a FRANKLIN NC home because it sports not only a covered deck in which to experience all types of weather, but also an uncovered deck for those sunny days, and family cook outs! Perfect for a full time residence, or a mountain get-a-way, you should surely take a moment to see this home! All this and 1.02 acres of gentle mountain land for only $159,000!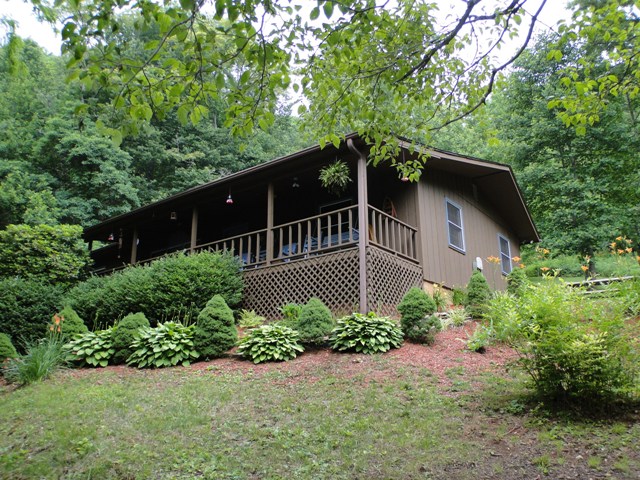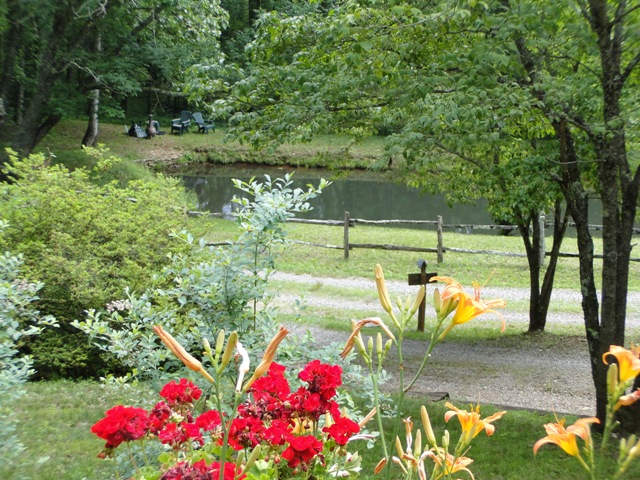 Franklin NC Real Estate - Franklin NC Homes for Sale
ActiveRainBlog: 63 Wood Pond Rd. Franklin NC
TruliaBlog: 63 Wood Pond Rd. Franklin NC
RealTownBlog: 63 Wood Pond Rd. Franklin NC
AGreaterTownBlog: 63 Wood Pond Rd. Franklin NC
BrokerAgentSocialBlog: 63 Wood Pond Rd. Franklin NC
MerchantCircleBlog: 63 Wood Pond Rd. Franklin NC
WordPressBlog: 63 Wood Pond Rd. Franklin NC
ERealEstateSocialBlog: 63 Wood Pond Rd. Franklin NC
RealEstateGlobalNetworkBlog: 63 Wood Pond Rd. Franklin NC
ExitMidSouthBlog: 63 Wood Pond Rd. Franklin NC
ExitMidAtlanticBlog: 63 Wood Pond Rd. Franklin NC
ExitCarolinasBlog: 63 Wood Pond Rd. Franklin NC
HubRecBlog: 63 Wood Pond Rd. Franklin NC
John, First, I have to say thank you to the bald headed man. Just the use of that nickname shows character. Everyone knows there are real estate sales people and there are REAL ESTATE PEOPLE. Part-timers and real professionals. You would have to look long and hard to find anyone more professional, client-related than John Becker. We happen to be buyers at this time. No one could have been more patient and helpful. How often can you find an agent who looks out for his clients best interest, who makes sure you get full value for the money you spend? Bald head doesn't just sell you a listing. He leads you through the entire process from beginning offer to final closing, ready to answer any question at any time. Once again, thank you, John, very much. You turned what could be a painful experience into a pleasant one.
Don & Judy Apr 28, 2011
SEE HUNDREDS MORE LISTINGS IN FRANKLIN NC HERE

Would you like to know more about the FRANKLIN NC - OTTO NC AREA? GO HERE


"My Dream Is To Help You Move Into Yours"